SCTA Application/ Renewal Form
(Print, Mail Form & Check)
©️ Copyright 2023 South Carolina Trappers Assn. All rights reserved.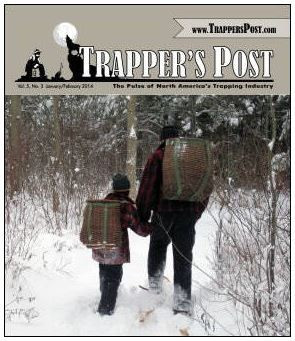 Tabloid size magazine 6 times yearly which provides:
Detailed, specific, effective trapping techniques

Information about innovative, practical, effective equipment

Improved methods of handling fur to increase value

Trapping history and Heritage

Current political and legislative news affecting trapping

Adventure, atmosphere, and humor
WHY SHOULD YOU JOIN THE SCTA?
When you choose to invest in a membership with the South Carolina Trappers Association, you are helping in maintaining a positive public image through predator and wildlife control while sustaining quality habitat for public and private land usage and stewardship. Together we have and will continue to successfully manage the challenges within the trapping industry. Working together we have the opportunity to build a strong front of individuals and supporters across South Carolina.